December 2, 2019 |
Winehaven Winery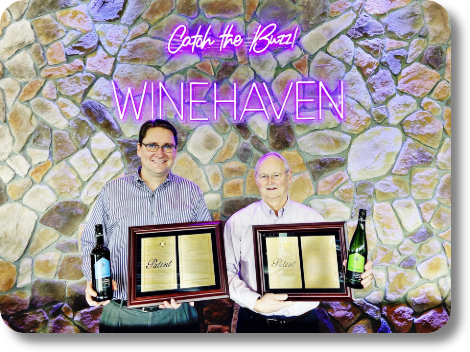 Winehaven Winery, of Chisago City, was recently awarded two U.S. Patents for its work in developing new grapevines that have a unique combination of winter hardiness, vigor, disease resistance and wine quality. In keeping with tradition, the grapevines are named 'Franconia,' and 'Nicollet' after the regions from which they originated. According to U.S. Patent Office records, both vines are winter hardy to at least -40 degrees Fahrenheit, making them among the most cold-tolerant grapevines known.
Fruit from the Franconia grape was nicknamed "big blue" during Winehaven's trials because they are exceptionally large, dark blue grapes, that exude black cherry and deep berry flavors. The Nicollet grapevine produces white wine grapes with intense tropical flavors. Wine from the Nicollet grape is off-dry and contains intense flavors and aromas of pear, honeysuckle and apple.
The 'Franconia' and 'Nicollet' grapevines are the result of Winehaven's grape research program that began over twenty-five years ago. At that time, there were very few winter hardy grapevines suitable for wine production in Minnesota. Unlike neighboring states, Minnesota law requires its wineries to produce the majority of their wine from locally grown fruit. As such, bringing in large amounts of grapes from elsewhere was not possible. Accordingly, Winehaven patented the 'Chisago' grape in 2008 and the 'Nokomis' grape in 2013. Wines made from these grapevines have already won more than 20 awards at national wine competitions.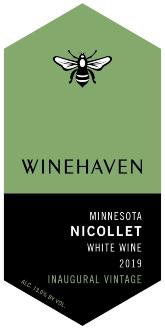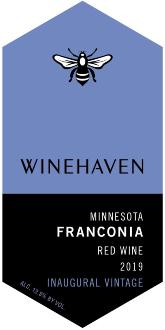 The U.S. Patent Office determined the 'Nicollet' and 'Franconia' grapevines were novel over existing grapevines, and issued U.S. Plant Patents 31,039 and 31,040, respectively, for the vines on November 12, 2019. The 'Nicollet' and 'Franconia' grapevines are among less than 300 grapevines patented in the United States. Less than a dozen of these varieties were developed by U.S. wineries.
Inventors Kevin and Kyle Peterson believe the new 'Franconia' and 'Nicollet' grapevines will enable Winehaven to begin a new chapter in its history by imparting richer and more intense flavors and aromas in its wines than was previously possible with existing local grapes and techniques.