Honey
---

All honey is not created equal! Honey on the supermarket store shelf is usually blended from many flower sources in the United States and abroad. However, the flavor of honey can vary dramatically depending upon which types of flowers the bees collect the nectar from. WineHaven's apiarist, Kevin Peterson, has nearly 40 years of experience in the honey industry and works hard to keep the various flavors of honey separate. In addition to managing hives of honeybees each year, he also evaluates the various flavors of honey that are used to make WineHaven's famous Stinger Honeywine (Mead).
Based on the location of the beehives, and the time of year certain flowers bloom, Kevin is able to assure the bees will make honey from a predominant flower source.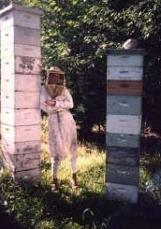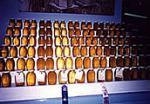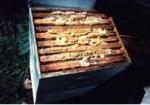 Take a virtual tour of our favorite honey:

Minnesota Basswood Honey
Basswood Honey is a light colored honey that comes from the Basswood trees, which grow throughout the St. Croix River Valley. Basswood honey is a somewhat scarce variety because the trees only bloom for about a 10-day period around July 4th.
Kevin describes the flavor of basswood honey as mild and pleasant with a touch of pizzazz.

Minnesota Wildflower Honey
Wildflower honey is a light amber colored honey. It comes from the multitude of flowers that bloom in late August and early September. Wildflower honey tends to have a stronger flavor than basswood and clover honey, which makes it excellent for use in baking. Kevin has received a blue ribbon for his wildflower honey at the Minnesota State Fair.

Minnesota Clover Honey
Clover honey comes from the white and yellow sweet clover that grows throughout the countryside during the summer. It is highly sought after for its sweet, mild flavor and its nearly water-white color.

Florida Orange Blossom Honey
The bees don't get to rest in the winter. Instead, they are shipped off to Florida to pollinate the orange groves! Luckily for us, the bees bring back orange blossom honey in the springtime. Orange Blossom honey is considered Florida's premium honey variety. Its color and availability vary depending upon the weather during the short time the orange trees bloom. It is slightly stronger in flavor and has a distinct perfume aroma.