Visit Us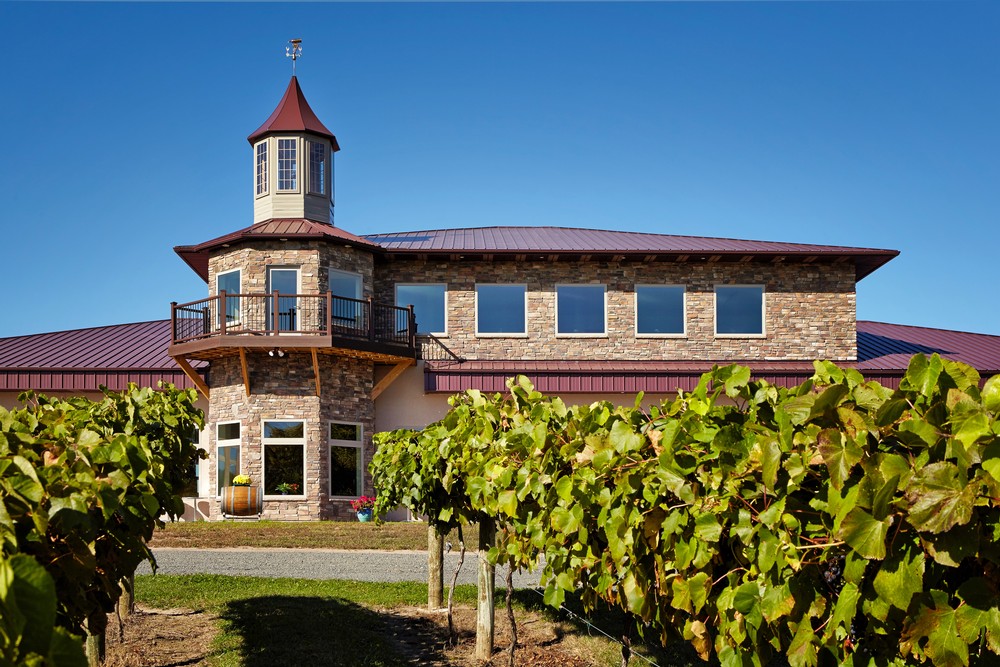 Our seating is now available Monday through Thursday from 10:00 am to 5:00 pm, Friday from 10 am to 7;00 pm, Saturday from 10:00 am to 5:00 pm and Sundays 11:00 am to 5:00 pm!
In accordance with Minnesota Department of Health requirements, groups must be limited to 4 people (6 people if from the same family). Due to the restrictions on capacity we will not be accepting bus tours, limo tours, bachelorette parties, showers, sales meetings, impromptu birthday parties or walk-in group tastings. Our focus is on wine and creating a delightful experience for the guests who have made reservations.
Wine by the glass, bottle, flight and (of course) wine slushies are available to purchase along with Winehaven's food selections. However, we're not allowed to conduct indoor sampling like you're accustomed to.
We appreciate your support and understanding as we get used to our new normal. We're all committed to keeping our family, staff, friends and guests safe while having a wonderful time this summer at Winehaven!
Space is limited and reservations and a deposit are required by clicking here! The $20.00 deposit will be applied to your purchase on the day of your visit.
We look forward to seeing you back at Winehaven!
---

A warm welcome awaits you at WineHaven!

Established in 1995, Winehaven offers one of Minnesota's most comfortable and memorable visitor experiences. The winery features a serene and intimate environment with spectacular views of hillside vineyards that overlook two of the area's largest lakes.

---

At the winery, we have a delicious array of flatbread pizzas and assorted cheese, fruit and nut trays that you can enjoy either outside on our terrace or inside the winery. Regardless of your choice of location, you and your guests will enjoy some of the best lake and vineyard views in Minnesota!

Due to health code regulations, we do not allow any outside food or beverages to be brought into the winery, or consumed on our grounds.
Aside from the pride the Petersons have in their wines, they take their greatest pride in the loyal enthusiasts that enjoy and serve WineHaven wine to friends and family on a regular basis. WineHaven has been host to tens of thousands of visitors and the Peterson's are pleased that so many who visit the Chisago Lakes Area and St. Croix River Valley do not consider their trip complete without a stop at WineHaven.

---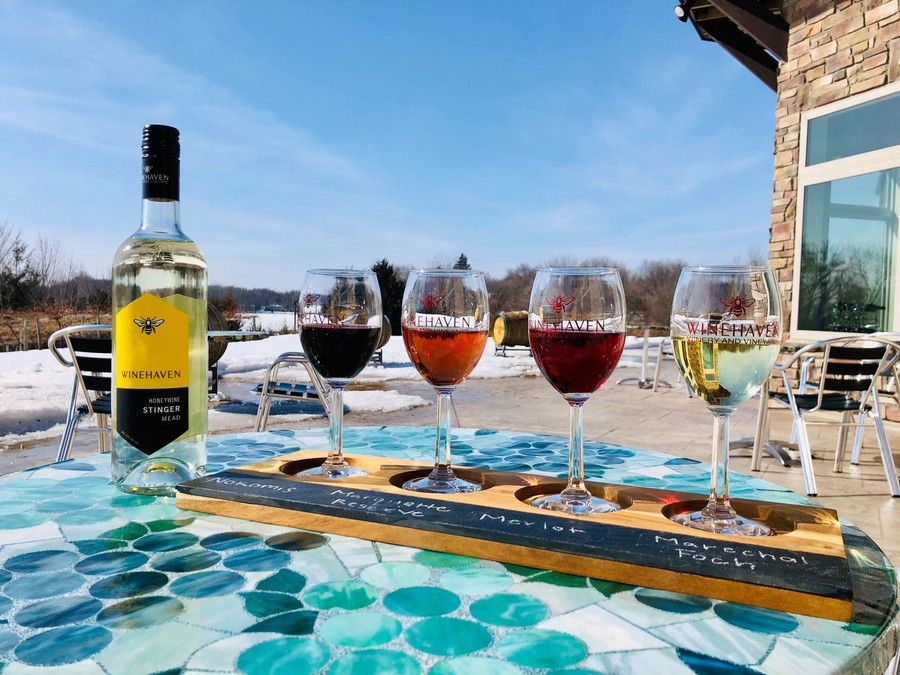 Wine tastings are offered daily at the winery. Tastings are $10.00 per person and include up to 6 samples. In the gift shop, we offer a unique selection of wine related gifts, specialty honey products, and exclusive pottery.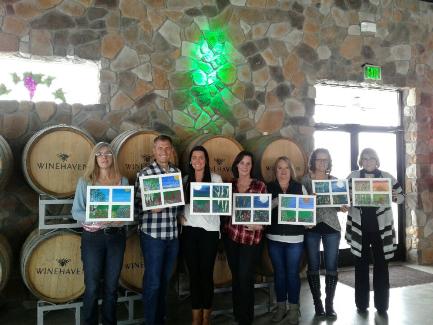 We invite you to attend one of our annual festivals, including: Cabin Fever Days in March, New Vintage Days in April, the Cheese and Chocolate Weekend in November, and our Holiday Festival in December. Please see our Events page for more information.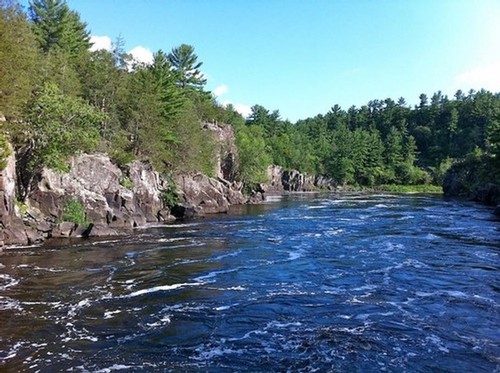 The Chisago Lakes Area and Saint Croix River Valley are home to many unique attractions and activities. Here is a list of some of our favorite things to do while visiting the area!