Vineyards
---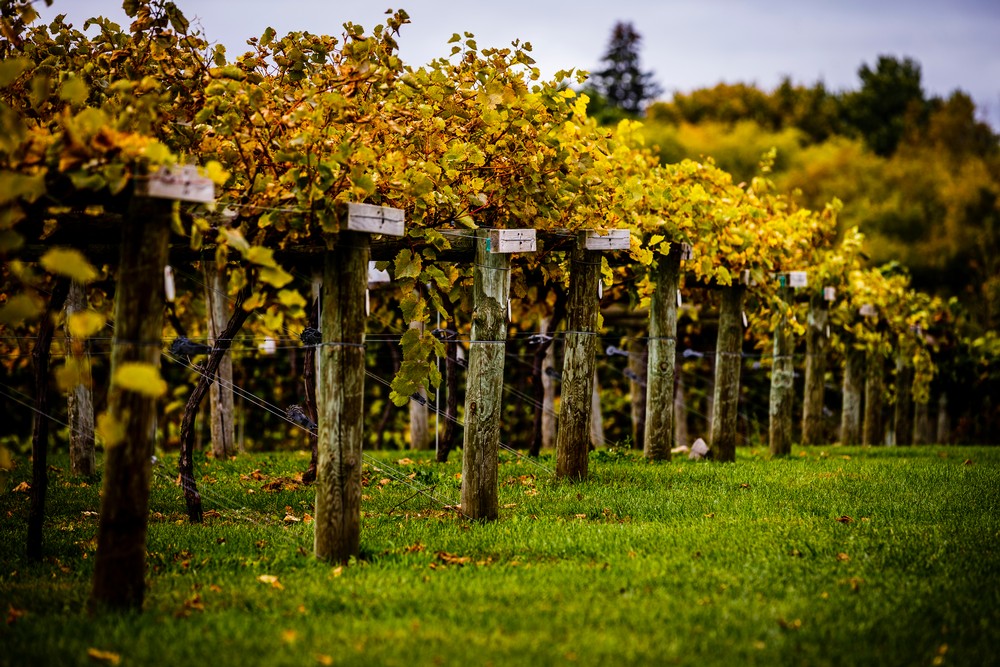 The rich soil and unique microclimate of the Chisago Lakes Area is especially suitable for producing wines with intense fruit flavors and high natural acidity. WineHaven's vineyards straddle the 45th and 46th parallels, at approximately the same latitude as the great winemaking regions of Bordeaux and Burgundy, France. Because of its northerly location, the Chisago Lakes Area receives up to an hour more of sunlight per day during the growing season than California's North Coast, allowing more flavor development in the grapes.

Daily temperatures in the Chisago Lakes Area can fluctuate as much as 20 to 30 degrees during the growing season. This temperature swing allows the retention of the grape's natural acidity and fresh fruit flavors, which produce lively and fresh wines. Cool nights (50-55 degrees F) lock in the acids and flavors while warm (but not too-hot) days (75-80 degrees F) ensure that the grapes ripen slowly without excessive sugar development.

The Chisago Lakes Area's cold winters continue to be a challenge, forcing grapevines into dormancy weeks earlier than their California counterparts. One or two times a decade, extended periods of sub-zero temperatures can damage some grapevine varieties in the vineyard. However, WineHaven's vineyard team has been engaged in the careful and ongoing process of matching grape varieties to WineHaven's vineyard sites for the purpose of reducing the impact of cold winters. This work has led to the establishment of vineyards that not only survive Minnesota's natural climate, but actually thrive in it.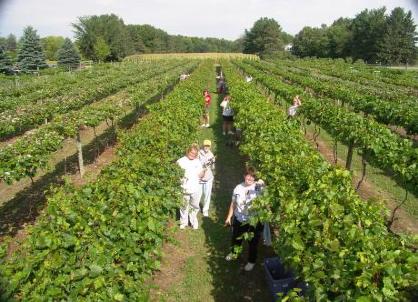 ---

Deer Garden
The "Deer Garden" portion of the family's 50 acre property is the most promising area for wine production. The Swedish Immigrants who settled in the Chisago Lakes Area during the late 1800's named the area Deer Garden for its exceptionally fertile soil, and ability to attract wildlife. Deer Garden is a sloping hillside located between three lakes - Lake Ellen, Green Lake, and Lake Martha. The lakes, combined with the area's gentle southerly-sloping hillside, provide natural protection for the most delicate grapevine varieties. As a result, the fruit is able to ripen later in the season and the vines are protected from the north winds during winter storms.