About Winehaven
---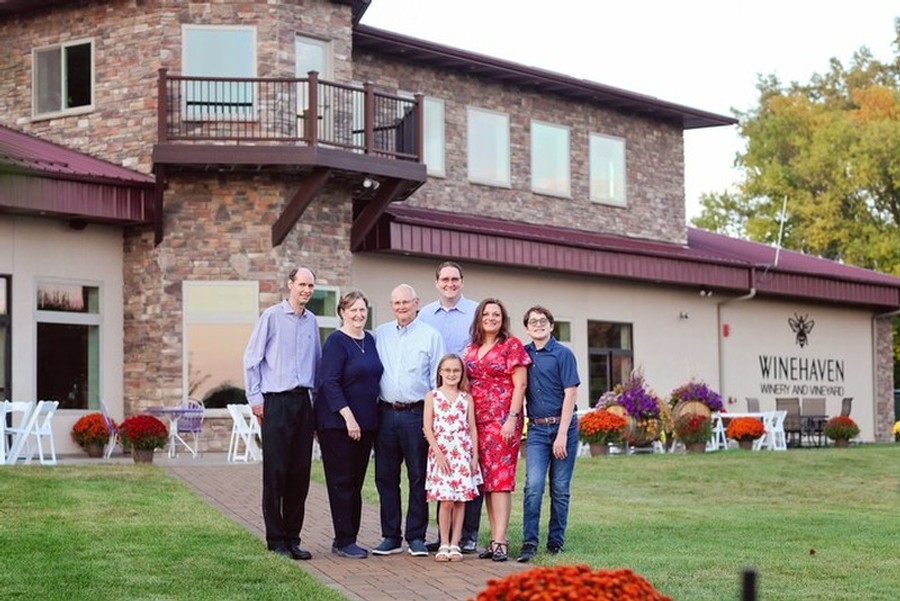 Founded as Chisago County's first estate winery in 1995, WineHaven has become a cornerstone of Minnesota winemaking, producing highly acclaimed wines that capture the distinctive flavors of its vineyards and region. The Peterson family represents four generations of stewardship to the land and five distinct vineyards in the Chisago Lakes Area.
For all of us who put so much of ourselves into Winehaven, it's more than our work - it's our home. That's how we try to welcome you - as a guest in a home we love, and are eager for you to love, too. We are proud of our unique array of wines, some of which are from grape varieties that are not grown elsewhere in the world. We are honored to introduce you to our wines while sharing the panoramic views of the lakes and hillside vineyards where our family continues to live, work and play.
---
Flavors unlike any found elsewhere in the world!
While visiting Winehaven, be sure to sample our unique selection of wines from grapes that were developed at Winehaven and recognized by the U.S. Patent Office for their unique combination of winter hardiness, vigor, disease resistance and wine quality. Here's a listing of these very special grapevines:
Chisago Grapevine: U.S. Plant Patent 19,246, Issued September 16, 2008
This grape is used in our Deer Garden Red to make a pleasingly sweet wine with intense flavors of cherry and plum!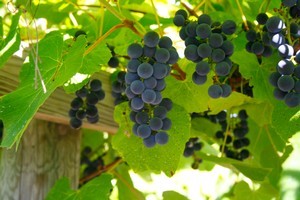 Nokomis Grapevine: U.S. Plant Patent 23,376, Issued February 5, 2013
This grape is used in our Nokomis wine to make a dry, full-bodied wine that is deep purple in color with rich layers of fruit complexity.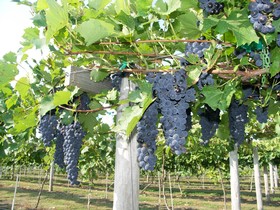 Nicollet Grapevine: U.S. Plant Patent 31,039, Issued November 12, 2019
This grape is used to make our Nicollet wine, which is medium-dry with crisp, delicious aromas and flavors of green apple, honeysuckle and vibrant tropical fruit.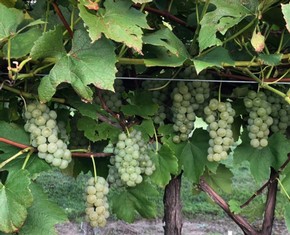 Franconia Grapevine: U.S. Plant Patent 31,040, Issued November 12, 2019
This wine is used to make our semi-sweet Franconia red wine with deep blackberry and cherry overtones!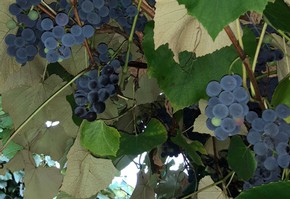 ---
Vineyards
WineHaven's 50 acre estate is situated between three lakes – Lake Ellen, Green Lake, and Lake Martha. The lakes, combined with the area's gentle southerly-sloping hillsides, provide natural protection for the delicate grapevine varieties. As a result, the fruit is able to ripen later in the season and the vines are protected from the north winds during winter storms.

Learn more about our Vineyards here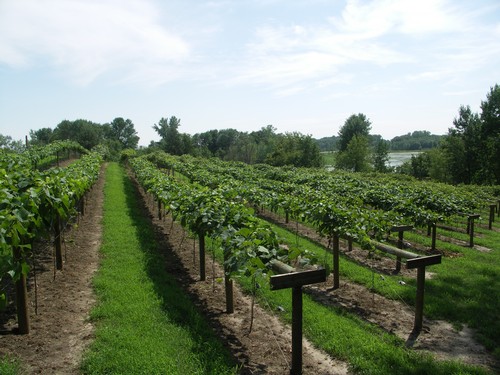 ---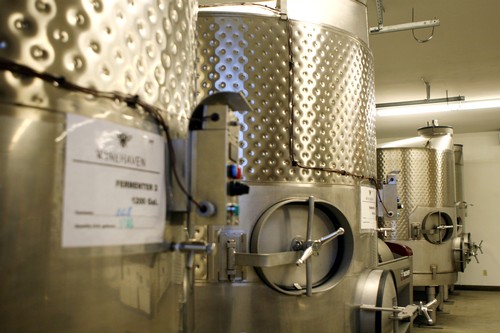 Winemaking
The Peterson family has a commitment to producing the highest quality wines from locally grown ingredients. We use time-honored techniques like small barrel fermentation, and invest in state-of-the-art-equipment like European presses and temperature controlled fermentation vessels. The result is a complete collection of honey, fruit and grape wines of uncompromising quality.
---
Recognitions
WineHaven is recognized as one of the top award winning wineries in the Upper Midwest, having won more than 200 awards for winemaking excellence in New York and California wine competitions during the past 10 years. Our wines have been featured in Wine Spectator magazine, USA Today called WineHaven a "Notable Producer", and WineHaven's popular Stinger Honeywine was selected as a "top pick" by national wine writer Andrea Robinson.